"By 2024, 65% of software development will be done via No Code/ Low code tools" - Garner
No Code/Low Code development is revolutionizing the software industry, empowering anyone to be able to create digital products. One no longer needs to know how to code to create products like websites, apps & chatbots. Anyone can now create using No Code/ Low Code development.
It's estimated that only 0.5% of the world knows how to code, this is a huge skills deficit when we look at the demand for software. With the advent of No Code, however, it means anyone with good enough digital skills can also work towards meeting this demand. Are software jobs safe? In this newsletter we look at No Code development & his more technical brother Low Code development, we analyse what risks and opportunities they present. We dive into their use cases, looking at where they're suitable and where they are not. If you're interested read on!
---
Here are our favourite articles for the week:
Firstly, we need to ask what is No Code and Low Code. In our first article, we look at the extreme end of this trend, No Code development. We examine what it is, its advantages, disadvantage and its use cases.
Next, we compare we look at Low Code, comparing it to No Code development. What similarities do they share and what are their differences.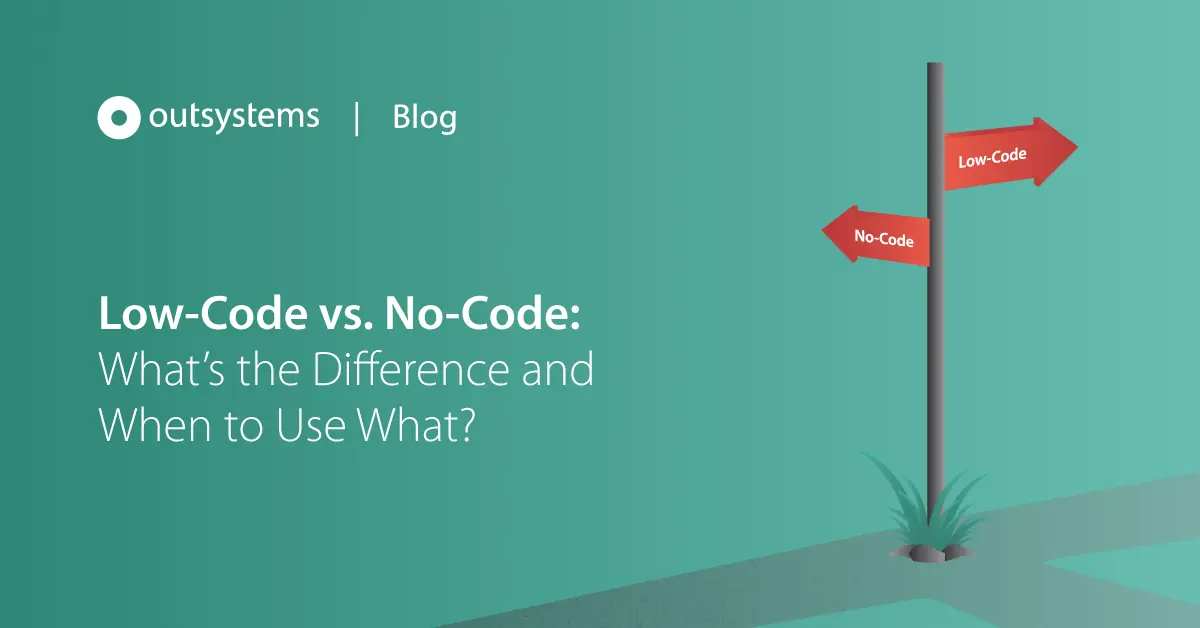 ---
In-depth Discussion: Will NoCode take my job?
There's no denying it, No Code and Low Code tools are changing the game. They allow businesses to deliver value to customers quicker. Startups can easily spin up their MVPs and get market validation and traction faster and cheaper.
The average time to develop a product is 5 months, however, with No Code, an app can be developed in a month or two. Redhat even claims Low Code and No-Code development can reduce dev time by up to 90% for most projects. Does this mean Software development is dying off as a profession ?🤔
I don't think so. While No Code has some ideal applications, the software development industry still has a huge skills deficit and demand for custom development software is not declining any time soon. If anything No Code and Low Code development is ideal for repetitive and reproducible development, things like landing pages and CMSs. This leaves developers to work on creative projects, new and innovative ideas that aren't monotonous. Things like Artificial Intelligence, blockchain, data science and not If This Then That logic 🤦‍♂️
If anything developers should use Low Code development to simplify the repetitive tasks and focus on interesting and unique business logic. Businesses should use No Code where possible to reduce the load on the development team. Overall No and Low Code development isn't a threat but a blessing in disguise🦾
Some exciting news🔥
ℹ️
We have developed a Wordle clone for all Wordle lovers who are in tech. Our version of Wordle is tech-termed🤓. Do think you know all the cool tech phrases🤨? Come play with us!
Play it here: https://wordle.codebytes.co.zw/
---
Meme of the week
Our meme of the week explains why No Code and Low Code development is so attractive😅
---
Our favourite thread this week 🧵
For our thread, we look at some No Code tools you can use to spin up a Minimum Viable Product in no time. The list contains tools for different domains, as well as their pricing model ( some of them are free😉)
---
EOF 🤖
What do you think of Low Code and No-Code development? Are you currently using it or are you thinking of trying it out 🤔 I would love to hear your thoughts and experiences.